Lost and Found was a collaboration between Science and Art that ran two sell-out shows at the Kilkenny Arts Festival in August 2007. The goal of the project was to engage children in the potential of technology. Lost and Found followed brought its audience and participants on a journey through four magical realms. Sensor technology is used to follow the location and movements of a dancer and map these to the projected visuals and sounds, and through these a story evolves. Active audience participation was required to move the story between the different realms, and children were invited on stage individually and in groups as the show progressed.
The Technology Behind Lost and Found
Lost and found included a diverse set of technologies, including sensor systems based on pressure pads, microprocessor programming to interpret sensor readings from pressure pad sensors, processing to recognise and deal with patterns in behaviour, and flash animation to drive the display.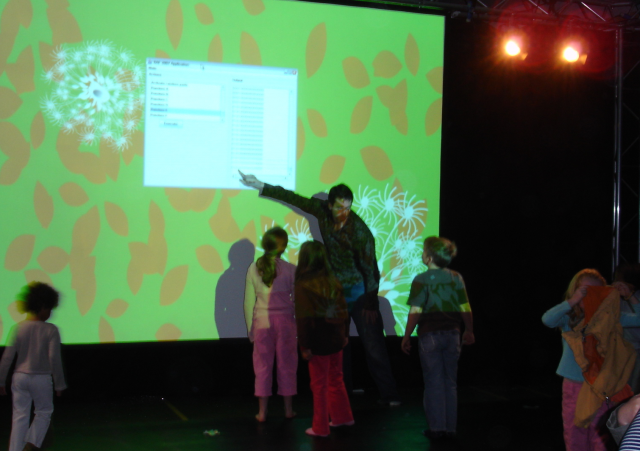 The Cast
Paddy Nixon oversaw the project.
Tara Carrigy came up with the vision and produced the show.
Megan Kennedy was the dancer/choreographer.
Jo Timmons directed Lost and Found.
Lorcan Coyle headed the technology team and managed the technology interfaces.
Emerson Loureiro worked on the interface and built the technology to react to the dancers' movements.
Hui Zhang was responsible for the electronics behind the sensor system.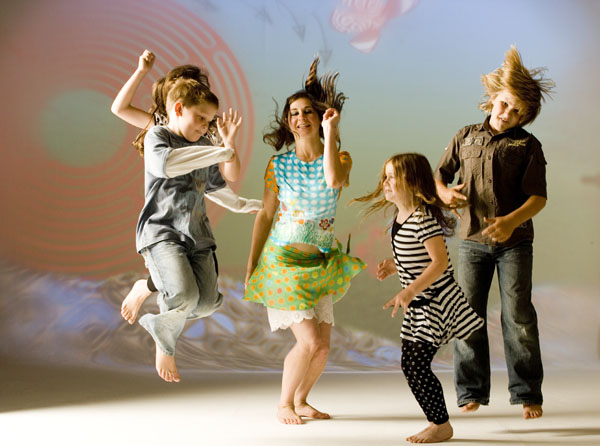 Press
Reviews of the show appeared in the Irish Times and some of UCD's internal publications. An incomplete list is here: